Hyundai Palisade vs Kia Telluride Review

---
Are you a resident in Dublin, Powell, or Columbus, OH, who is on the hunt for a full-size sports utility vehicle that offers efficiency, easy handling, and lots and lots of space? Well, you don't need to look any further than the
Hyundai Palisade
and Kia Telluride. Both of these cars pack in so many wonderful features that it's hard to pick between them.However, one of them offers a few key features that the other one doesn't, and this Hyundai Palisade vs. Kia Telluride comparison will help you find out which car has the edge. Your friends here at
Dennis Hyundai of Dublin
want to keep you informed so that you're fully aware of what both of these cars are capable of.
---
---
2021 Hyundai Palisade vs Kia Telluride: Controlling the Sway
The 2021 Hyundai Palisade and 2021 Kia Telluride are large in stature, and physically they share nearly identical dimensions.
2021 Hyundai Palisade

2021 Kia Telluride

Height

68.9 inches 68.9 inches

Length

196.1 inches

196.9 inches

Width

77.8 inches

78.3 inches

Towing Capacity

5,000 pounds

5,000 pounds
Many drivers like to use their SUVs to tug around heavy objects, and both of these SUVs are more than capable of handling their own in that department—the two offer a towing capacity of 5,000 pounds when properly equipped.
While towing heavy objects, SUVs can be subject to trailer sway, a phenomenon that occurs when extreme side forces cause the back trailer to rock from side to side. All this movement can lead to turbulence and discomfort for vehicle occupants.
To combat this, the Hyundai Palisade offers standard Trailer Sway Control, which firmly stabilizes the frame. This greatly reduces the side-to-side movement, thus making the ride smoother for everyone. The Kia Telluride might be able to tug around a lot of weight, but it does not offer any function similar to this one.
---
Palisade vs Telluride: Safety Alert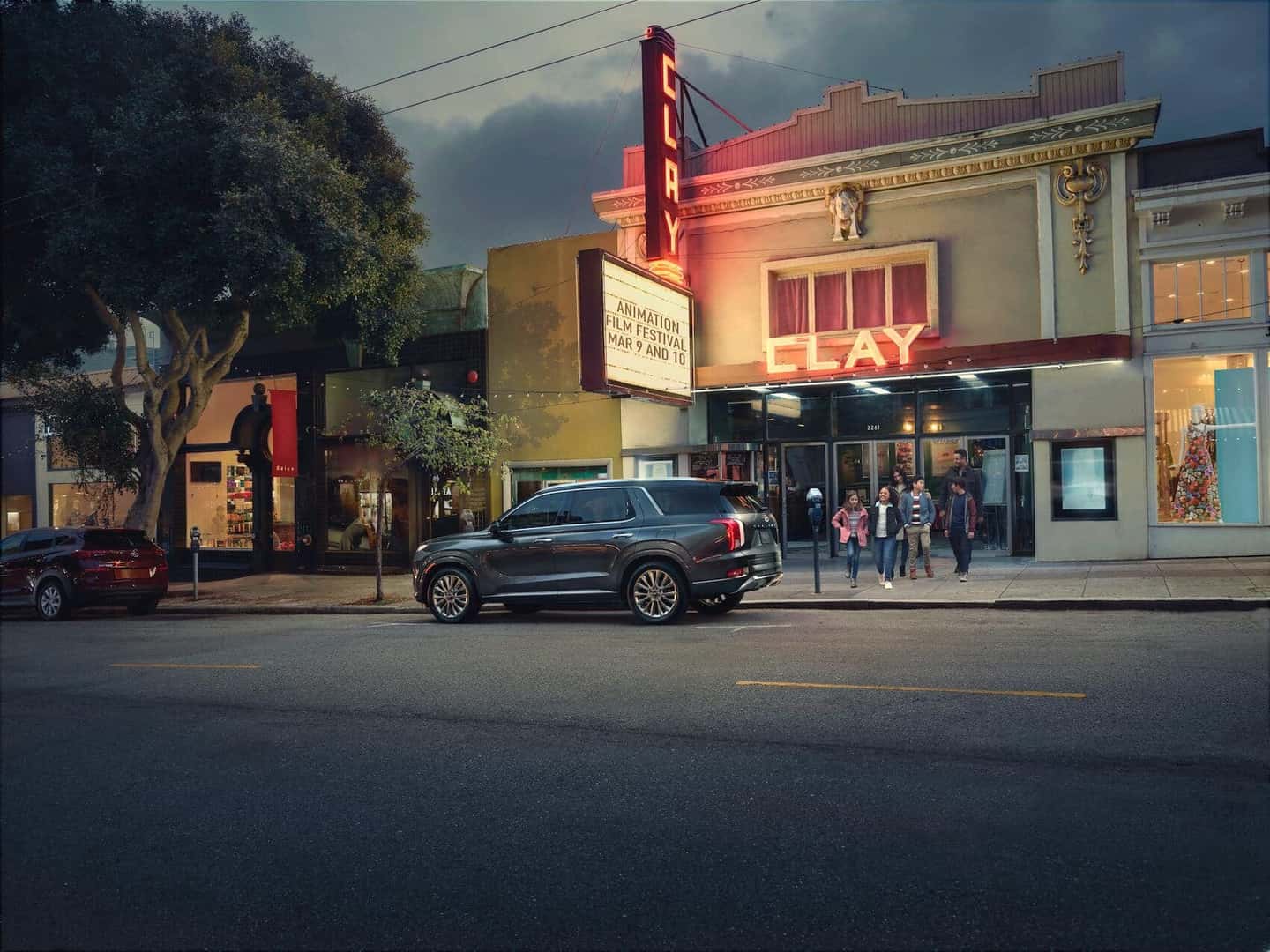 Safety always comes first while driving, so every feature that promotes the security and well-being of all vehicle occupants cannot be overstated. The Hyundai Palisade puts intelligent technology first with its standard High Beam Assist (HBA) system. Thanks to this feature, you can focus on the road while your vehicle takes control of turning its high beams on and off as other cars approach during the night.
On the other hand, the Kia Telluride provides you with a selection of advanced safety amenities but doesn't offer automatic high beams as standard on the base trim. That means that you'll need to opt for upper trim levels of the Telluride to get the same features that are standard on the Hyundai Palisade.
---
---
Hyundai Palisade vs Kia Telluride: The Final Word
The Kia Telluride and the Hyundai Palisade possess similar size, performance, and safety features. However, the Palisade offers a couple more advantages that will make your ride a bit more enjoyable, more comfortable, and most importantly, a lot safer. That's why we're going to give the Hyundai Palisade the nod.
You expect in-depth information from any car dealer near Columbus, Dublin, or Powell, OH. Luckily, Dennis Hyundai of Dublin is the dealership that you've been asking for! Now that you've read this Hyundai Palisade comparison, contact us to take it out for a test drive – our friendly staff can't wait to see you!
---