Black Rose Salon & Spa

---
Black Rose Salon & Spa is a pristine destination, whether you're looking for a simple haircut or something far more extravagant. However, that's just the beginning. They also offer relaxing spa services that anyone can enjoy. Learn all about the Black Rose Salon & Spa and discover everything they can do to enhance your look and help you relax.
---
Hair Services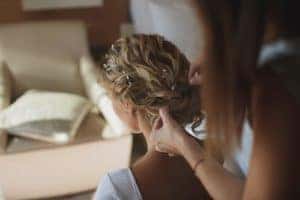 No matter if you're looking for a trim or you want to rock a whole new look, you'll find a variety of hair services to suit your needs at Black Rose Salon & Spa. They're happy to provide cuts for women, men, and children. They can even do a simple bang trim if that's all you need. Just keep in mind that a woman's haircut and a woman's dry haircut are different services, so you'll have to specify which you want if that applies to you.
In addition to simple haircuts, they do just about anything else you can imagine regarding hair. Hair coloring is one of their specialties. They offer partial and full highlights, color retouching, and balayage. You'll also find specialty hair services that can get you prepared for special occasions or give you extensions. They also offer deep conditioning and keratin treatments.
---
Makeup Services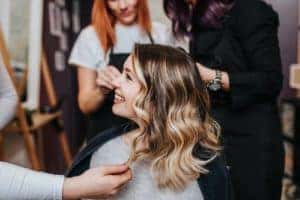 On top of hair services, the professionals here can also take care of your makeup. This ranges from applying makeup to designing looks for special events, like weddings. Other services include eyelash and eyebrow tinting as well as microblading and airbrush tanning.
Lashes are a bit of a specialty here, which means they're happy to offer lash extensions too. With the salon artists' exceptional makeup skills and some stunning lash extensions, you'll walk out with a look that's sure to wow no matter where you're going. Plus, you can get nail treatments designed to be as soothing as they are stylish.


---
Spa Treatments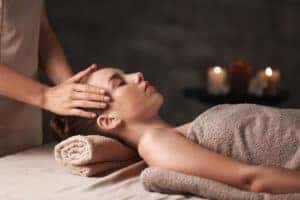 The spa treatments at Black Rose Salon & Spa can help you relax and keep your skin as healthy as possible. They have a few different services available in that regard, including a Deep Cleansing Facial and a Gold Collagen Facial. You can even get a Papaya Enzyme Facial. Additionally, you'll find several peels available, including a Glycolic Peel and a Salicylic Peel.
Black Rose Salon & Spa also provides waxing services that range from simple, quick waxes to more comprehensive services. They offer eyebrow shaping as well as lip and chin waxing. You can also opt for underarm waxing in addition to waxing for arms and legs. On top of that, they have chest and back waxing services as well as full-face waxing.
---
Try Out Black Rose Salon & Spa
Whether you're looking for a simple haircut or you want to upgrade your entire look, Black Rose Salon & Spa has got you covered. Their experts specialize in upscale and trendy designs, so you can always count on professional experience and talent. Check them out on Instagram today to learn more about everything they can offer.
---